3 tags
6 tags
"Women are afraid of meeting a serial killer. Men are afraid of meeting someone..."
– When Strangers Click, a 2011 documentary about online dating. It reminds me of that famous Margaret Atwood quote: "Men are afraid that women will laugh at them. Women are afraid that men will kill them." It also reminds me of something written by one of the mods of Sex Worker Problems: "Misandry...
2 tags
3 tags
Steve Duncan's Underground Photos →
http://zeega.com/51818 I Am Just… Apreicateing the Photog Skills This is one of the coolest interactions of art on the internet I have seen in awhile. Go here and look at this Duncan's photos. They will transport you, mind and body and you will be better for it.
"There are certain people who are meant to have their hearts broken and there are..."
– Ryan O Connell, http://t.co/NBzQUpjx94 He writes for Thought Catalog , something you should get in the habit of reading.
5 tags
6 tags
4 tags
I Am Just... In recovery
I just finished Changes by Jim Butcher and had to drive my feels to the ER. Damn you Harry Dresden for getting in my heart and making me care for you. I probably wouldn't mind so much if it were not for the fact that I cannot commiserate with my friends. No one in my circles reads these books so I have no one to swap heartbreak stories with. Here is to crying in my bed at two in the morning...
5 tags
3 tags
4 tags
3 tags
6 tags
Best news of the evening
Your result for The Game of Thrones Character Test… Tyrion Lannister 27 Sexual, 35 Intelligent, 26 Debauchery-loving, 46 Funny and 0 Extroverted Congratulations!  You can brag now, because we all know you loved Tyrion.  Come on- you're just like him.  You like cheap wine, whores, and making jokes about yourself.  All in all, you must be a pretty fun person to hang out with. You...
A Doctor Who Survey! →
astudyinclara: I'm doing a research project on Doctor Who this semester for English class! Sometimes, the best research is original research, and what funner way to do it than with a survey? But I'm going to need some help. Please, fill out the survey, or reblog it to your followers, or both! Anything really helps. The survey is entirely anonymous, and all data collected will only be used to...
4 tags
3 tags
4 tags
5 tags
Fish ♥'s: Reckoning. →
fishhearts: I've known for a while now how poorly I have progressed with my identity and my body issues. About a two years ago, I almost completely stopped taking pictures of other people as I grew really uncomfortable with other people taking pictures of me. Some people would find this hilarious, given my… I wrote a well thought out commentary on this post last night. One in which I...
3 tags
You're telling me it is STILL Thursday? UUUUGH
Belayed as it is, I thought I'd still post this. From December 2012. This poster right now is basically how I feel about work today. That and I thought today some how magically, between the time of 2 and 2:30pm, became three days. I literally forgotten what day it was this day has taken so long to pass by. I am sans motivation to do anything productive at work. In fact, I didn't want to write...
4 tags
6 tags
6 tags
5 tags
18 tags
2 tags
2 tags
4 tags
""As soon as teenage girls start to profess love for something, everyone else..."
– a character from The Devil's Mixtape.  (via valjeans) Every now and then, something comes along on your dash that opens your eyes and makes you question assumptions you didn't even realize you were making. This former teenage girl fell in love with Rush, RPGs, Russian literature, ancient...
4 tags
4 tags
81 Books in (almost) 365 Days
ellegolightly: For those counting, that's a book every 4.5 days.  This pleases me, especially considering I've been reading Ender's Game for a month. Worst five books of 2012: 5. The Summer of Naked Swim Parties by Jessica Anya Blau 4. The Starboard Sea by Amber Dermont (I'm completely alone in this opinion - everyone else, critics and friends, loved this book!) 3. Fifty Shades Darker by E.L....
4 tags
I Am Just... A Star Wars geek.
My dad introduced me to Star Wars. He would love this as a Christmas present.  Also, I want this for myself so it's really a present we could both appreciate. Now if I only had the money, I would buy this for him. 
4 tags
3 tags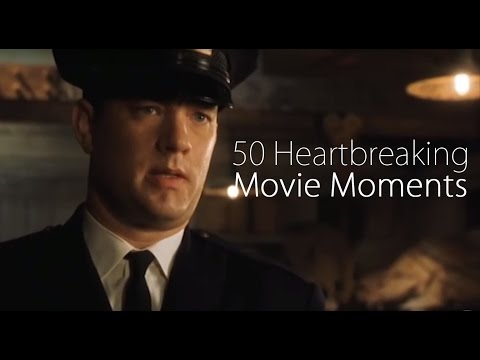 6 tags
4 tags
1 tag
4 tags
2 tags
4 tags
1 tag
selodor: Not gonna lie, this just broke me...
5 tags
5 tags
9 tags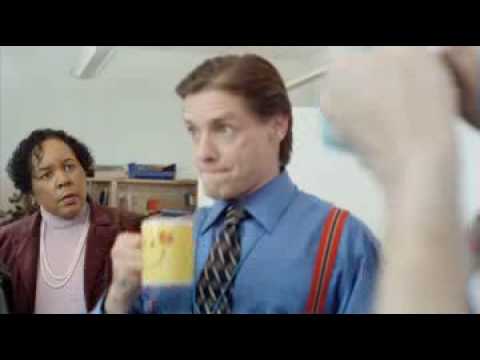 2 tags
4 tags
I lived on a cellular level
I've been pretty contemplative over the last week and a half. With my uncle burning down my grandmother's house I've seen how futile stuff is. My DVD collection. The books I refuse to let go. I have magazines that are no long published, why am I keeping them? The publisher isn't beholden to them, why am I? This has made me both extremely aware that time is passing and that...
4 tags